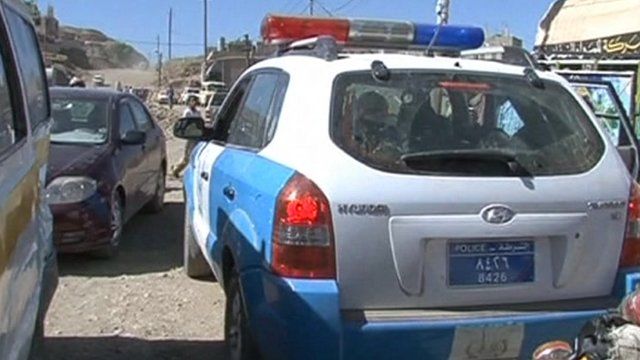 Video
US-linked Yemeni man killed in drive-by shooting in Sanaa
A Yemeni man working on security issues with the US embassy in the capital Sanaa has been killed in a drive-by shooting.
Qassem Aqlani was going to work when he was shot dead by a man on a motorbike, Yemeni and embassy officials said.
The BBC's Gordon Corera says the murder fits the model of targeted assassinations by al-Qaeda in the region.