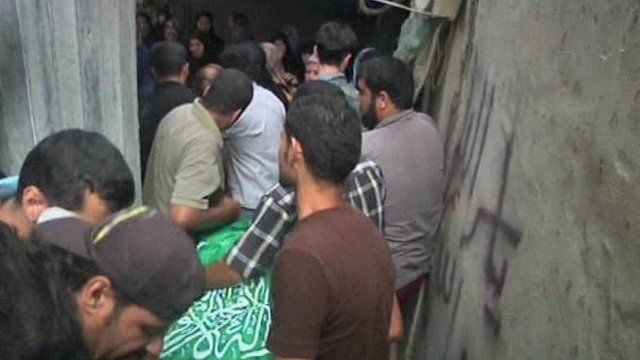 Video
Palestinian militants killed in Israeli air strikes are buried
Mourners in the Gaza Strip have buried four Palestinian militants killed in Israeli air strikes over the past two days.
Israel said the militants were hit as they prepared to fire rockets into southern Israel.
It says at least 60 rockets and mortar shells have landed on its territory, seriously injuring three people. Schools have been closed on both sides of the border for fear of more attacks.
Jon Donnison reports.