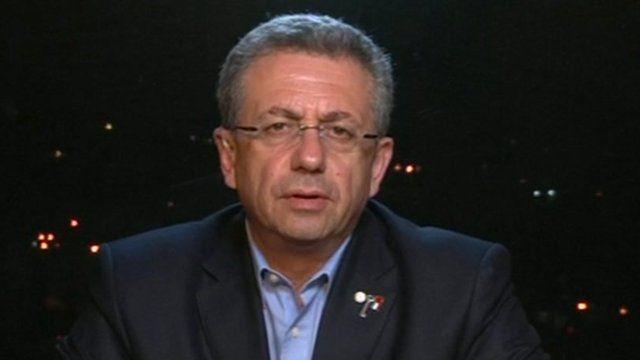 Video
'Stop Gaza escalation,' says Palestinian Legislative Council
The head of the military wing of the Palestinian Islamist group Hamas has been killed during Israeli air and naval strikes in the Gaza Strip.
Ahmed Said Khalil al-Jabari and another Hamas official died when the car they were in was hit in Gaza City.
It follows a wave of rocket attacks against Israel from the territory.
Mustafa Barghouti, a member of the Palestinian Legislative Council, said the escalation in Gaza must be stopped.