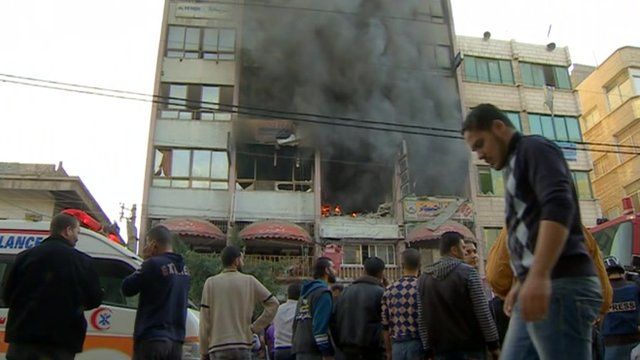 Video
Gaza crisis: Ceasefire efforts stepped up
Renewed talks aimed at achieving a truce between Israel and Hamas militants in Gaza are expected as the conflict enters its seventh day.
Overnight, explosions were heard in Gaza and sirens sounded in southern Israel, although correspondents said it had been "relatively quiet".
Israeli leaders met late into the night to discuss Egyptian proposals to end the violence. Further talks are expected to take place in Cairo on Tuesday.
Richard Galpin reports.
Go to next video: Israel moves to protect children