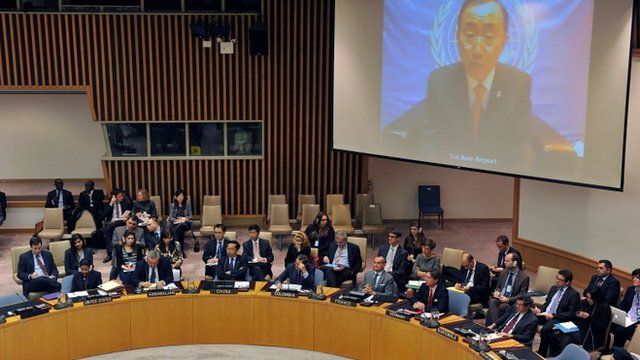 Video
UN's Ban Ki-moon: 'We must ensure the ceasefire holds'
The United Nations Security Council has called on Israel and Hamas to uphold the ceasefire agreement brokered by Egypt.
It said both sides should "act seriously" to implement the ceasefire provisions in good faith.
UN Secretary-General Ban Ki-moon, addressing the meeting via video link, said the agreement came as a "huge relief", and that the organisation had to focus on maintaining the peace and ensuring that humanitarian aid reached those who needed it.
Go to next video: Israel-Gaza ceasefire begins