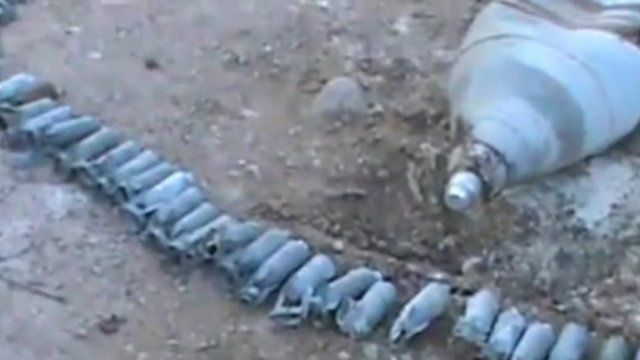 Video
Syria cluster bomb attack 'kills 10 children'
Activists in Syria say a government jet has dropped a cluster bomb on a playground, leaving 10 children dead in the village of Deir al-Asafir, east of Damascus.
Video posted on the internet showed children's bodies on the ground with their mothers grieving over them, while further footage appeared to show cluster bomblets on the ground.
On Sunday rebel fighters said on Sunday they had captured a military airbase at Marj al-Sultan, not far from Deir al-Asafir,
The BBC's Jim Muir said the Assad regime appeared to be "lashing out" as it came under increasing pressure from the rebels.
Go to next video: 'Increasing pressure' on Assad