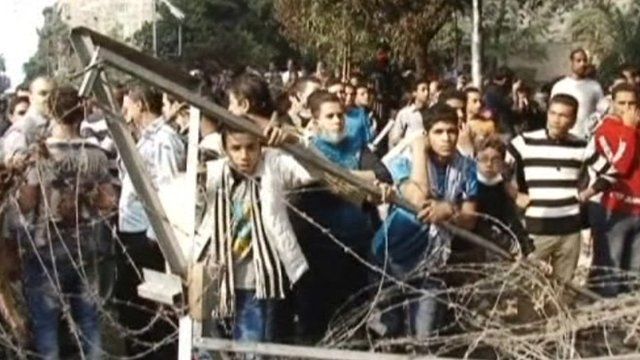 Video
Egypt: 'Tahrir remains symbolic'
Egyptian protesters have vowed continued defiance against a decree granting President Mohammed Mursi wide-ranging new powers.
Mr Mursi has said the decree will be limited in scope, and his backers say the decree is needed to protect the gains of the revolution against a judiciary with ties to the Mubarak era.
Hisham Kassem, publisher and political analyst, told the BBC that "Tahrir remains symbolic of the anger and protest".
Go to next video: Egypt courts in anti-Mursi strike