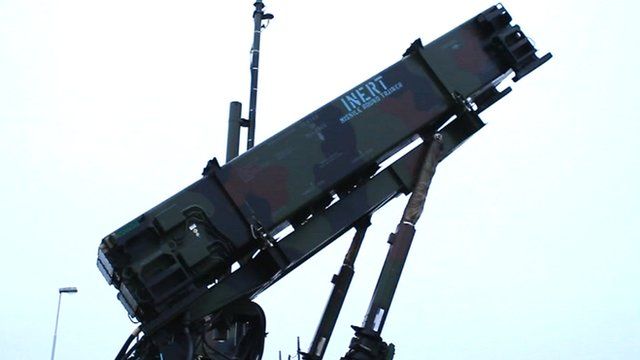 Video
How do Patriot missiles work?
Nato is set to approve the deployment of Patriot missile interceptors to defend Turkey's border with Syria.
The Patriot system would probably be supplied by the United States, the Netherlands or Germany and is designed mainly to bring down missiles.
But what do they look like and how do they work?
Anna Holligan reports from a military base in Vredepeel, in the Netherlands.