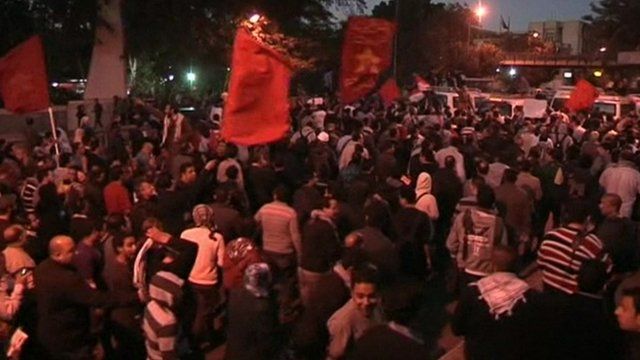 Video
Egypt opposition rejects President Morsi's call for talks
Thousands of Egyptians have joined demonstrations against President Mohammed Morsi, after opposition leaders rejected his calls to enter a national dialogue.
Mr Morsi, who is under fire for issuing a decree that gives him sweeping new powers, had invited all major political factions to a meeting on Saturday.
But the opposition said the president had offered little in terms of concessions, criticising his refusal to delay a constitutional referendum.
George Alagiah reports.
Go to next video: Egypt: Protest at Cairo palace