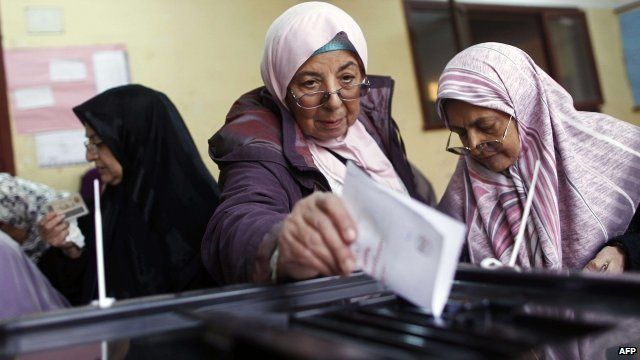 Video
Egypt: Thousands queue to vote in constitution poll
Polling stations in Egypt have been kept open for several hours longer than planned after thousands queued to cast their votes in a referendum on a new draft constitution.
The country's President Mohammed Morsi is backing the document, which has divided the country and sparked violent protests.
A second round of voting will take place in a week's time, because of a lack of officials to oversee nationwide ballots.
Jon Leyne reports.
Go to next video: Morsi casts vote on constitution