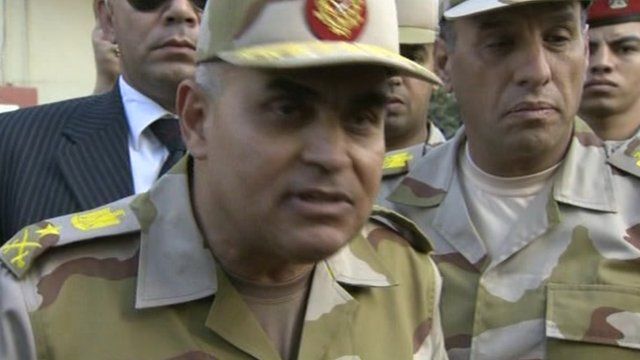 Video
Army chief upbeat on Egypt constitution vote
Voting has been extended by four hours in Egypt's controversial referendum on a new constitution, due to the strength of the turnout.
President Mohammed Morsi and his Muslim Brotherhood have endorsed the draft document, but it has sparked fierce opposition and violent protests in recent days.
Speaking to the BBC, Army Chief of Staff General Sedky Sobhi dismissed concerns about security on polling day and said he had confidence that the Egyptian people were free to vote as they saw fit.
Go to next video: Strong turnout in key Egypt poll