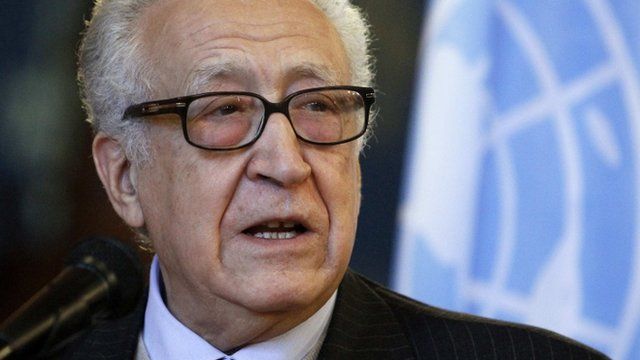 Video
Syria could become 'ruled by warlords' without talks
The international peace negotiator for Syria is urging the international community to push the government and rebels into talks.
Lakhdar Brahimi has warned that without talks the country will become a failed state ruled by warlords.
It follows reports of some of the bloodiest days in the country's civil war since fighting broke out 21 months ago.
Jon Donnison reports from neighbouring Beirut.
Go to next video: Syria troops retake Homs district