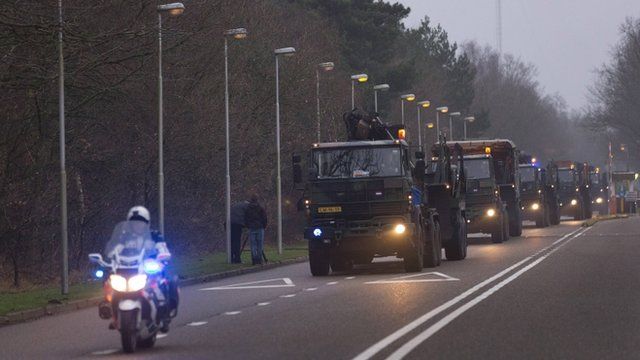 Video
Patriot missiles sent to Turkey-Syria border by Nato
The US has condemned a speech by Syria's President Assad that denounced his opponents as "puppets of the West".
The state department said a peace plan outlined by Mr Assad was another attempt by the regime to cling to power.
A Dutch convoy of Patriot missiles is travelling to the Turkish Syrian border to join German and US deployments, after a number of rockets from Syria hit targets inside Turkey. Anna Holligan reports from the military base where Dutch troops are departing for the NATO mission.
Go to next video: Patriot missiles on way to Turkey