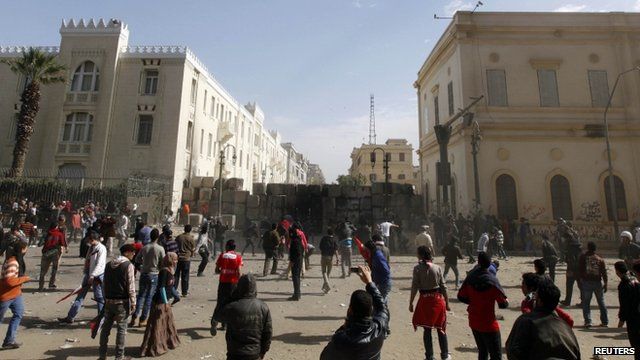 Video
Two years on: Egyptians mark Mubarak uprising
There have been clashes between protesters and security forces in the Egyptian capital of Cairo, as demonstrators gather in Tahrir Square to mark the second anniversary of the uprising that toppled Hosni Mubarak.
The protesters have accused President Morsi and his supporters in the Muslim Brotherhood of betraying the goals of the revolution.
Aleem Maqbool reports from Cairo.
Go to next video: Cairo clashes on Egypt anniversary