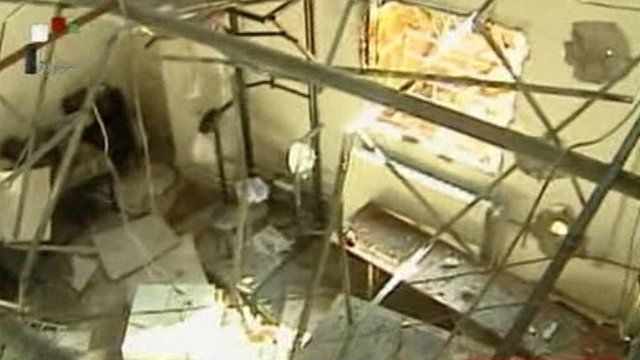 Video
Syria airs 'Israeli strike aftermath' footage
Syrian state television has broadcast footage which it says shows the aftermath of an Israeli air strike in Jamraya last Wednesday.
Syria says the attack targeted a military research facility and vehicles belonging to its employees, with President Bashar al-Assad accusing Israel of trying to "destabilise" his country.
Israel has not officially commented but Defence Minister Ehud Barak appears to have confirmed speculation that Israeli forces were behind the attack, which US officials say targeted a convoy carrying weapons to Lebanese militant group Hezbollah.
He told a security conference in Germany on Sunday that the strike was "proof that when we say something we mean it".