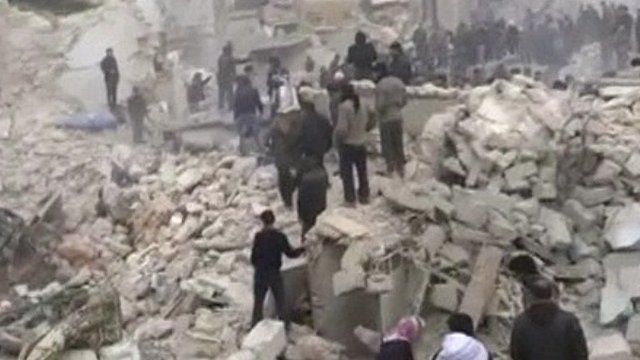 Video
Syria conflict: 'Army rocket kills 19 in Aleppo'
A Syrian army rocket attack has killed at least 19 people in the city of Aleppo, eyewitnesses and activists say.
They say the rocket hit the rebel-held Jabal Badro district, destroying several buildings.
Amateur footage appeared to show people clearing rubble. The Syrian government has not commented on the claim.
Some 70,000 people have been killed in the conflict since the uprising against President Bashar al-Assad began in March 2011, the UN says.
The BBC Arabic Editor Edgard Jallad explained what is known about the current situation in Aleppo.
Go to next video: Rebels battle for control of Aleppo