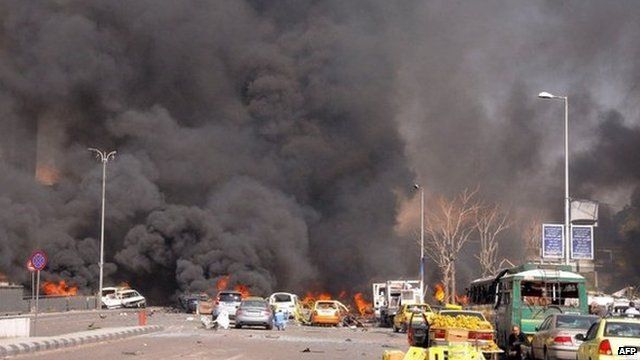 Video
Huge car bomb in the Syrian capital Damascus
A huge car bomb in the Syrian capital Damascus has sent smoke billowing across the capital's skyline.
Syrian media and pan-Arab satellite station al-Jazeera have spoken of deaths and injuries resulting from the blast, which state media have blamed on "terrorists".
Earlier, Russia and Arab League leaders offered to broker direct talks between the Syrian government and its opponents.
The BBC's Jim Muir spoke to Nick Gowing from Cairo.
Go to next video: Rebels battle for control of Aleppo