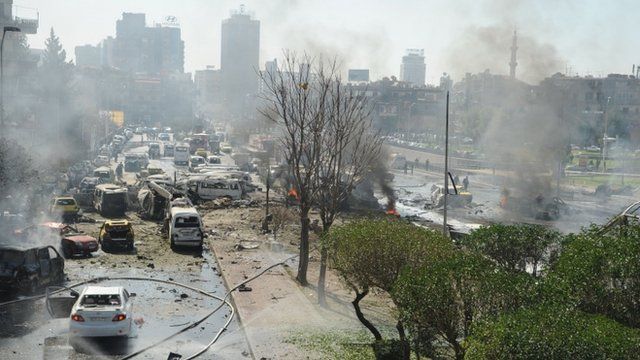 Video
Massive car bomb kills many in Damascus
A massive car bomb explosion in the Syrian capital, Damascus, has killed at least 53 people and injured another 200, reports say.
State media blamed "terrorists" for the blast, in a central district near the headquarters of Syria's ruling Baath Party.
TV pictures showed images of bodies, wrecked cars and shattered windows.
Jim Muir reports.