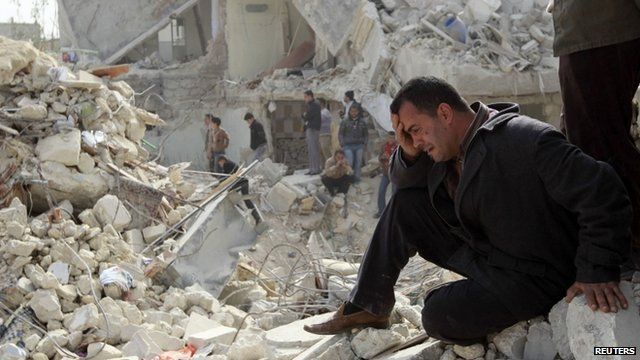 Video
UN must heal 'divisions' on Syria crisis say activists
The main Syrian opposition group has pulled out of peace talks due to take place in Washington, Moscow and Rome.
The National Coalition said it was protesting against what it called the "shameful failure" of world leaders to stop the violence in the country, particularly the use of Scud missiles by government forces.
Anas al-Abdah, a leading coalition figure, said the UN Security Council must "heal its divisions" and speak with one voice on Syria.