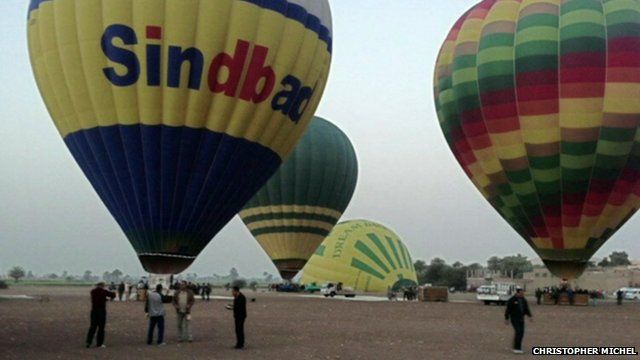 Video
Egypt: Foreign tourists killed in Egypt balloon crash
Nineteen tourists have been killed in Egypt, when their hot-air balloon exploded in mid-flight.
Tourists from Britain, France, Hong Kong and Japan are reported to have been on board the balloon when it exploded then crashed just outside Luxor.
Some reports suggest that the pilot and one passenger may have survived the accident at a height of 1,000ft.
Hot air balloon trips usually take place at sunrise over the Karnak and Luxor temples as well as the Valley of the Kings.
The BBC's Aleem Maqbool says that tourist numbers have fallen dramatically in recent years, but that balloon rides continue to be popular.