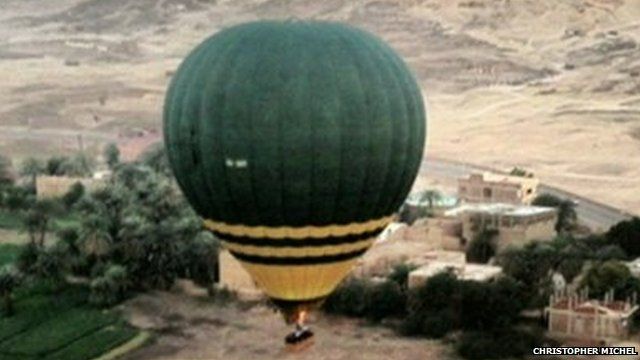 Video
Balloon flights 'a surreal experience'
Nineteen tourists have been killed in Egypt, when their hot-air balloon exploded in mid-flight.
Tourists from Britain, France, Hong Kong and Japan are reported to have been on board the balloon when it exploded then crashed just outside Luxor.
BBC News producer Jonathan Aspinwall took a hot-air balloon flight above Luxor in January this year.
He said that the safety briefing the tourists received on that occasion appeared to be "short", and he described the experience as "surreal" and said he was "quite surprised by how scared I was".
Still images of balloon flight courtesy of Christopher Michel. These were taken before the crash happened.