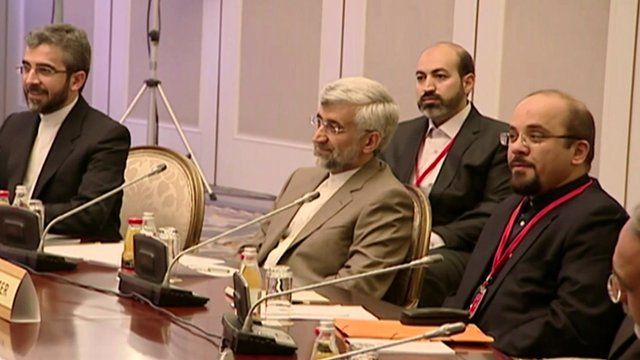 Video
Iran nuclear crisis: Jalili says talks 'positive step'
Iran says talks with world powers in Kazakhstan to try to resolve its nuclear crisis have been a "positive step".
Chief negotiator Saeed Jalili said the US, UK, France, China, Russia and Germany (the P5+1) were "more realistic" than in the past.
The EU's chief delegate said she hoped Iran was "looking positively" at proposals presented at the talks.
The two sides have agreed to meet again in coming weeks.
Lyse Doucet reports.
Go to next video: Iran and US 'at nuclear deadlock'