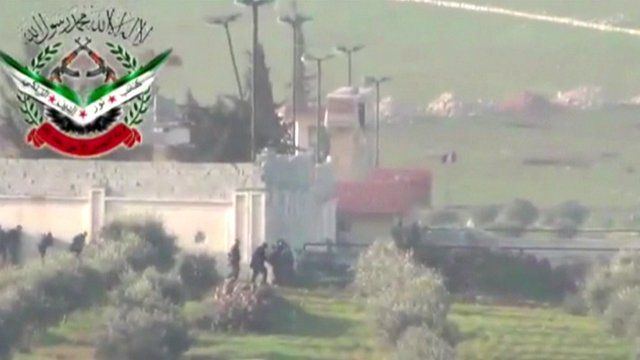 Video
Syrian rebels 'break into Aleppo police academy'
Rebels appear to have broken into a police compound in Aleppo, a YouTube video suggests.
The BBC's Jim Muir, monitoring the conflict from Beirut, says rebels have been aiming at the police academy for some time and appear to be advancing inside.
There are also reports of heavy clashes in northern provincial capital of Raqqa.
Go to next video: Blair calls for UK intervention in Syria