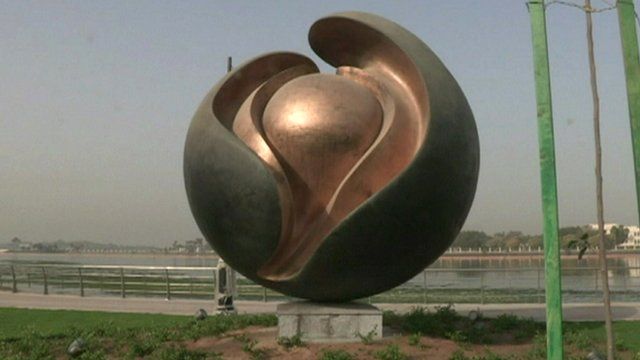 Video
Jeddah's contemporary art scene
Saudi Arabia's second city recently celebrated its first major arts event under the umbrella title of Jeddah Art Week.
As well as showing of contemporary artworks by established as well as young, unknown artists from the Arabian Peninsula, the event demonstrated that Jeddah is living up to its title of cultural centre of the Kingdom.
Private galleries, sponsors, artist and art lovers all participated in this first city-wide display of art.
One of the groups taking part is Arabian Wings, an arts organisation that promotes new Saudi artists who need help preparing their work for exhibiting.
Mohammed Bahrawi, the founder of Arabian Wings, spoke to BBC News.
Video producers: Richard Duebel and Sylvia Smith