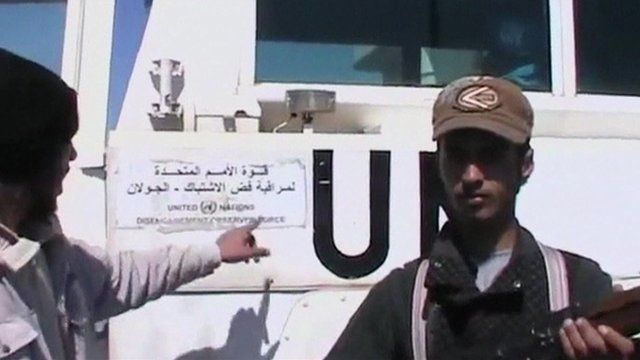 Video
Men claiming to be Syrian rebels 'hold' UN Golan team
About 20 UN observers have been detained by about 30 armed fighters in the Golan Heights on the Syria-Israel border, the UN has confirmed.
A video posted on the internet showed men claiming to be Syrian rebels standing next to vehicles with the letters "UN" written on them.
The UN said the observers were monitoring a ceasefire between Syria and Israel. A team is being despatched from the UN mission to assess the situation.
BBC Arabic's Edgard Jallad explained what the people in the video were saying.
Go to next video: The moment Syrians become refugees