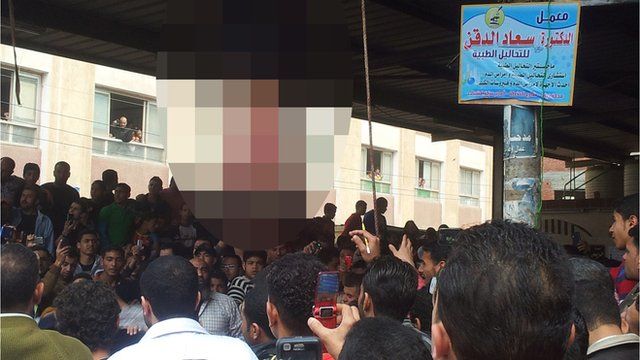 Video
Egyptian villagers lynch two men accused of kidnap
Hundreds of villagers in Egypt have lynched two men for allegedly kidnapping two children and other violent crimes.
They were chased through the streets of Mahallat Ziyad in Gharbiya province, north of Cairo, before their bodies were hung by the feet from a lamppost in a car park in the centre of the village.
Security officials said some in the crowd tried to help free the two men but were pushed back by others.
The Egyptian justice minister, Ahmad Mekki, condemned the lynching and killing - but there are fears that such incidents could increase if the demands of a number of Islamic political parties are met.
They are calling for the formation of neighbourhood watch groups to support the work of the Interior Ministry and the police force which they think is unable to control the unruliness on the streets.
Rachid Sekkai reports.
Video produced by BBC Arabic's Amr Gamil
Go to next video: Clashes at Morsi's Cairo palace