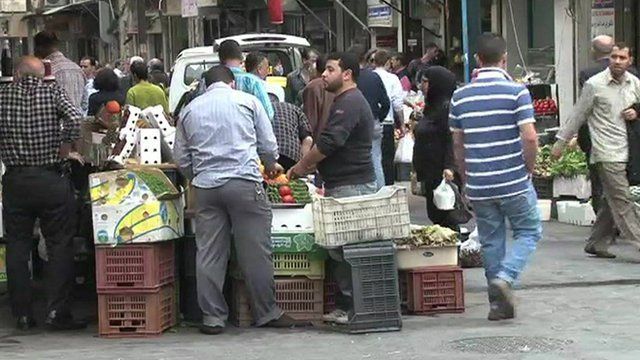 Video
Syria's economy pays the price for the on-going conflict
With the conflict in Syria entering its third year, economic sanctions imposed on Assad's regime by the West are costing the national economy billions of dollars.
Ordinary Syrians are struggling to make ends meet and investors are shying away from Syria in favour of countries with more stability.
Rachid Sekkai reports.
Produced by BBC Arabic's Assaf Aboud
Go to next video: Civilian suffering in Syria's capital