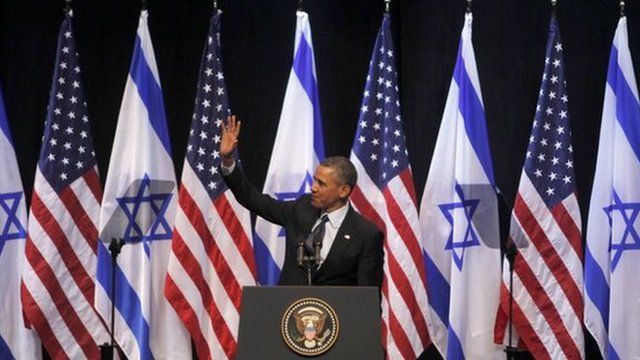 Video
Obama says independent Palestinian state key to peace
President Barack Obama has said the only way for Israel to thrive as a Jewish, democratic state was through the realisation of an independent and viable Palestinian state.
Speaking on a visit to Jerusalem he said that Israeli settlement activity was "counterproductive to the cause of peace" and that negotiations must lead to "two states for two peoples".
But he said Palestinians would have to recognise that "Israel will be a Jewish state" and that "Israelis have the right to insist upon their security".
Go to next video: Obama 'committed' to Palestinian state