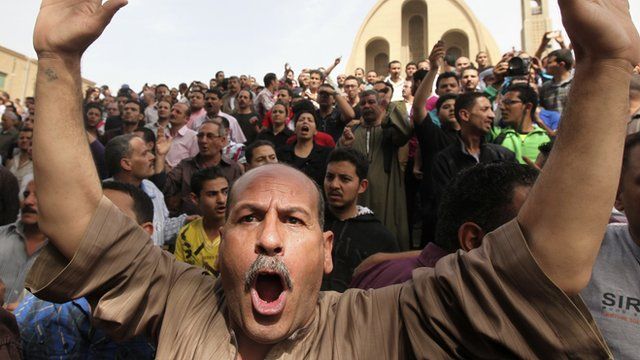 Video
Cairo clashes follow Egypt Coptic funerals
Clashes have broken out outside Cairo's main cathedral following the funerals of four Coptic Christians killed in religious violence.
Coptic mourners leaving the cathedral are said to have clashed with local residents, and one person is reported to have been killed.
Police fired tear gas to break up the latest clashes.
Aleem Maqbool reports.
Go to next video: Egypt clashes on key anniversary