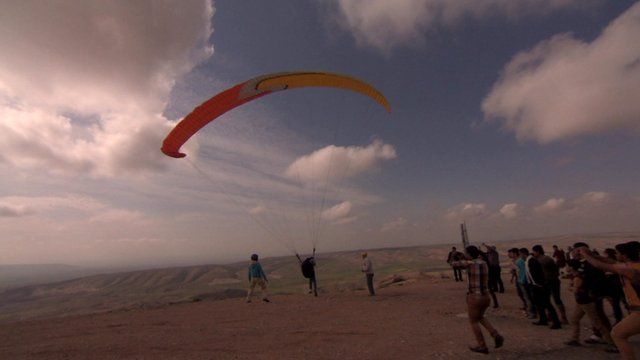 Video
Paragliding over Iraqi city of Mosul
The Iraqi city of Mosul is one of the most dangerous in the country, but some residents have been taking to its skies in paragliders as one way of trying to forget years beset by conflict and fear.
The Falcon Aviation club set up by former military pilot Captain Seba Yasin has 200 members.
Ghada Adary, one of the 18 female members of the club, says: "Out there, you forget everything, everything sad, everything violent."
Yalda Hakim reports.