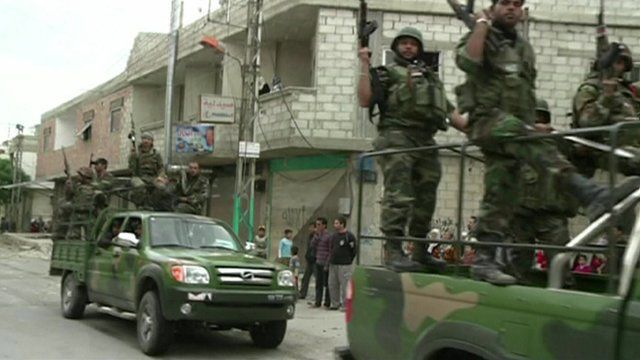 Video
'More than 100 people' killed in Syria army attack
British Foreign Secretary William Hague says he is "appalled" by reports that more than 100 people were killed by Syrian government forces in a suburb of the capital, Damascus.
One opposition group has put the number of dead at nearly 500.
The Syrian government says its troops have been carrying out an offensive against "terrorists" in two districts of the city, and has blamed the killings on rebel forces.
The BBC's Middle East editor Jeremy Bowen reports from Damascus.
Go to next video: 'Dozens killed in attack on Syria town'