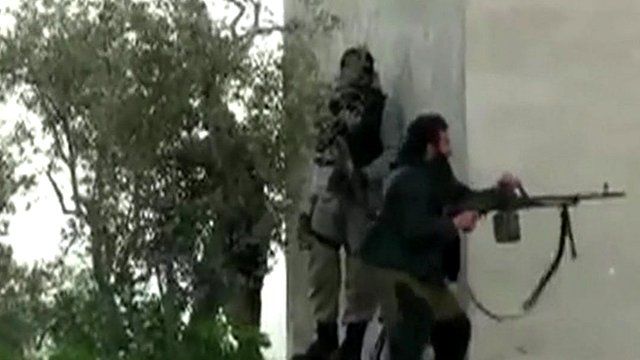 Video
'Many Europeans' fighting in Syria
The EU's anti-terror chief has told the BBC that hundreds of are now fighting alongside rebel forces in Syria.
Gilles de Kerchove estimated the number in Syria at about 500.
Intelligence agencies are concerned some could join groups linked to al-Qaeda and later return to Europe to launch terror attacks.
The BBC's Duncan Crawford has met one Belgian family with a 19-year-old relative who they say has travelled to Syria to fight with the rebels.
Go to next video: 'Syria kidnappers cut off my finger'