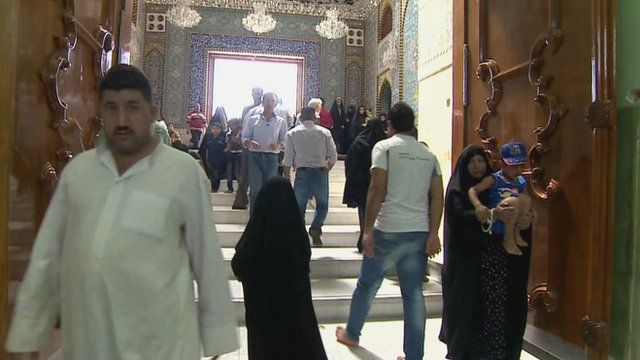 Video
Inside Iraq's Imam Hussein mosque
Just like Bethlehem and Nazareth for Christians, the Iraqi city of Karbala is one of those places Muslim children hear about from when they are very young.
The ornate Imam Hussein Mosque is home to a shrine marking the spot where it is believed the grandson of the Prophet Muhammad was beheaded.
For Shia Muslims, the shrine represents the greatest tribute to martyrdom.
Aleem Maqbool joined pilgrims in Karbala for a rare look inside the mosque.