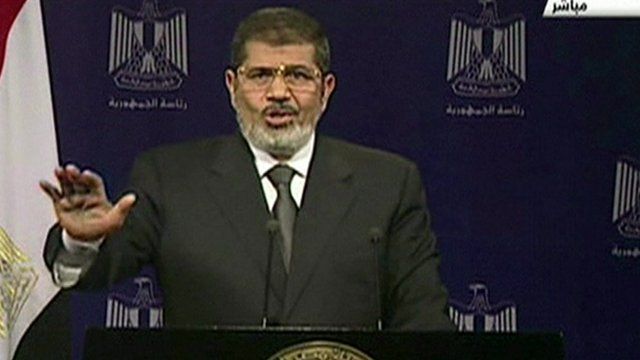 Video
Egypt's Mohammed Morsi vows to stay in office
Egypt's president has vowed to defend the legitimacy of his office with his life, amid continuing mass protests and more deaths in the capital, Cairo.
In a late-night televised appeal for calm, Mohammed Morsi rejected an army ultimatum that the country's crisis be resolved by Wednesday.
The BBC's Middle East Editor Jeremy Bowen says this is an "incredibly tense and dangerous moment for Egypt".
There were outbreaks of violence across several parts of the capital on Tuesday between pro- and anti-Morsi activists, with casualties reported at hospitals in the north, south and centre of Cairo.
Go to next video: Egypt in 90 seconds: What went wrong?