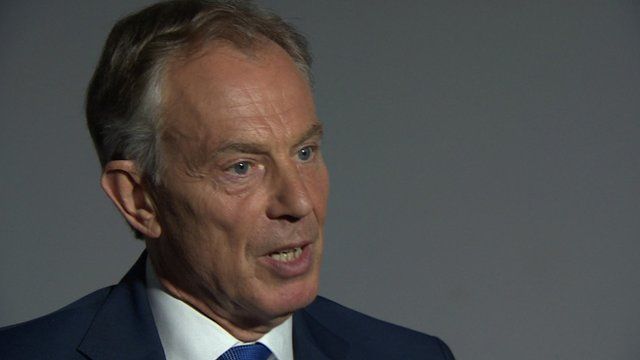 Video
Tony Blair: We've got to help new Egyptian government
Former British prime minister Tony Blair has said it is hard not to feel conflicted about the Egyptian military's intervention in the country's leadership crisis.
The Egyptian army deposed the sitting president, Mohammad Morsi, on Wednesday, following days of huge protests. Both anti- and pro-Morsi demonstrations have taken place since, with at least 51 people killed in the ongoing unrest.
Mr Blair told Jon Sopel that the West had to "help the new government that emerges and get back to a situation where you can hold democratic elections".
Go to next video: Egypt's pro-Morsi supporters defiant