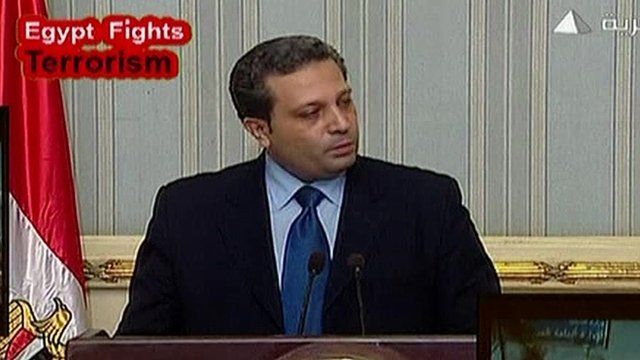 Video
Egypt protesters are terrorist, says PM's spokesman
Egypt's interim Prime Minister Hazem Beblawi believes the latest protests in the country are "terrorist acts", according to his spokesman.
Sharif Shawqi was speaking during a televised news conference on Saturday.
It comes amid a tense stand-off with security forces and Muslim Brotherhood supporters who have barricaded themselves in at a mosque in the capital, Cairo.
Mr Shawqi said 173 people had died since Friday and hundreds injured.
Go to next video: Under fire in Egypt's Ramses Square