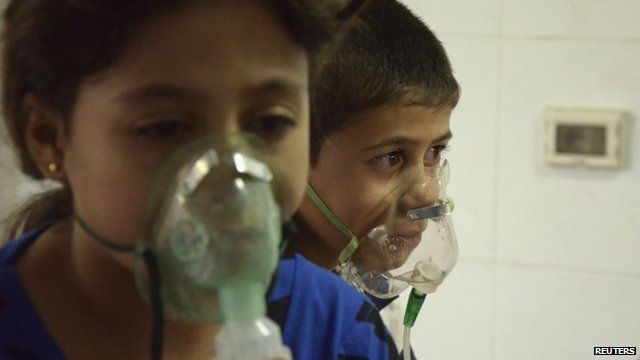 Video
Syria official: 'Terrorists used chemical weapons'
A Syrian government adviser has said the United Nations team will not be allowed to visit the site of an alleged chemical weapons attack without permission.
Dr Bassam Abu Abdullah said the area was not part of an access agreement signed with the UN last week.
He insisted the chemical attack was carried out by what he called a terrorist group, to prevent a military operation by the Syrian army.
The government earlier described the allegations that it sanctioned the use of chemical weapons as "illogical and fabricated".
But unverified footage shows civilians - many of them children - apparently suffering horrific symptoms, as well as rows of shrouded bodies.
Chemical weapons experts have told the BBC that footage appears genuine and that the injuries shown are consistent with nerve agents.
Go to next video: Ban Ki-moon urges swift probe