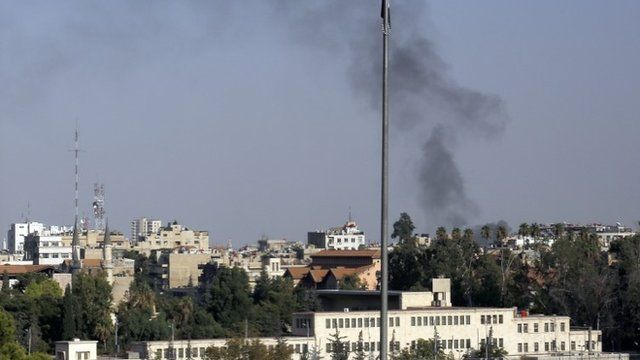 Video
Bowen: 'Exceptionally heavy shelling'
The BBC's Middle East Editor Jeremy Bowen reports from the Syrian capital of Damascus about feelings within the city about the current peace settlement talks that our taking place in Geneva.
The US Secretary of State, John Kerry, and the Russian Foreign Minister, Sergei Lavrov, have said their talks about Syria's chemical weapons could lead to a wider initiative to end the conflict.
However, BBC Middle East editor Jeremy Bowen says there has been "exceptionally heavy shelling" in Damascus, making any peace settlement feel distant.