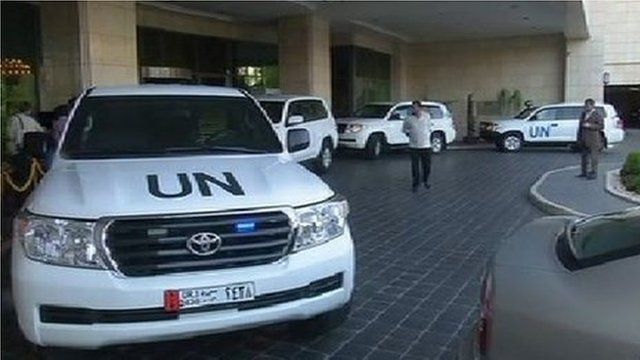 Video
UN chemical weapons experts in Damascus
UN experts are investigating seven alleged chemical weapons attacks in Syria - three of which the government claims happened after the 21 August attack outside Damascus, in which the nerve agent sarin was used.
The UN has said the inspectors are expected to complete their work by Monday.
On Tuesday, a separate team from the Organisation for the Prohibition of Chemical Weapons (OPCW) is due begin securing and destroying Syria's stockpile of chemical weapons.
Watch as UN inspectors leave their hotel in Damascus to investigate alleged chemical attacks.