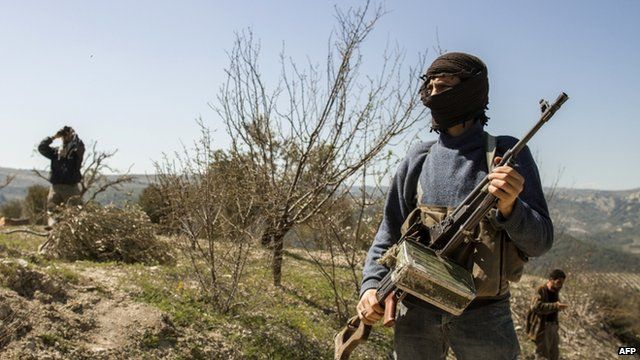 Video
British fighters on why they joined conflict in Syria
The home secretary and MI5 are warning about the threat posed by British residents who have gone to fight in Syria.
MI5 estimates as many as 200 young British men are there, and Theresa May has described Syria as "a training ground for a new generation of British terrorists".
But who are the young men who have gone to fight, and are they really a security threat to the UK?
A Muslim journalist in Syria has met two Britons fighting in the country, who gave their names as Abu Muhadjar and Abu Islam.
They were interviewed for File on Four on BBC Radio 4.