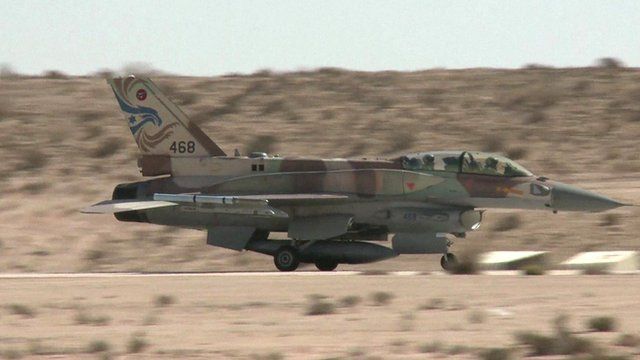 Video
Syria conflict: Israel 'carries out Latakia air strike'
Israeli aircraft have carried out a strike near the Syrian coastal city of Latakia, a US official has said.
The official said the strike targeted Russian-made missiles intended for the Lebanese militant group Hezbollah.
Latakia is a stronghold of Syrian President Bashar al-Assad. Israel is widely reported to have carried out at least three air strikes in Syria so far this year.
Quentin Somerville reports.
Go to next video: BBC allowed onto Damascus front line