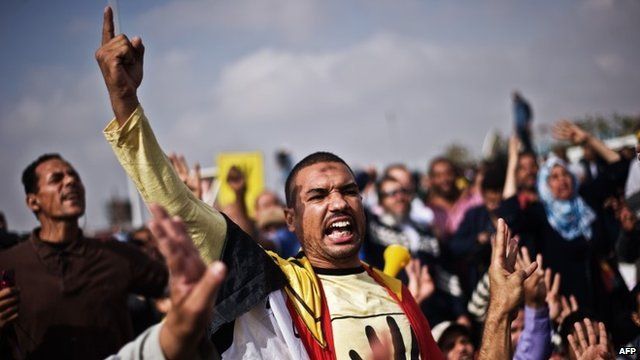 Video
Egypt's Mohammed Morsi 'behind bars' until January
Egypt's ousted leader Mohammed Morsi has gone on trial in Cairo, telling the judge the case is illegitimate as he remains president.
He and 14 other Muslim Brotherhood figures face charges of inciting the killing of protesters outside the presidential palace in 2012.
After Mr Morsi's remarks and his refusal to wear a prison uniform, the judge adjourned the trial until 8 January.
Protests took place outside the court and elsewhere in Cairo.
Yolande Knell reports from outside the police academy.
Go to next video: Morsi trial: Inside the protests