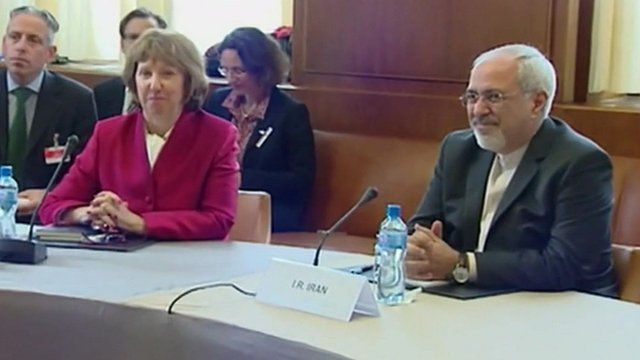 Video
'Hopes' of Iranian nuclear deal
Iranian and Western foreign ministers are working to reach a long sought deal to try to resolve Iran's controversial nuclear programme.
US Secretary of State John Kerry, along with EU, UK, French and German foreign ministers made unscheduled trips to Geneva to join talks with Iran. Russia's Sergei Lavrov is also expected to attend.
Details of the plan have not been released but Iran is expected to halt some enrichment activity for limited sanctions relief.
Israeli Prime Minister Benjamin Netanyahu said such an agreement would be "very bad".
Jeremy Bowen reports from Geneva.
Go to next video: Iran 'got everything, paid nothing'