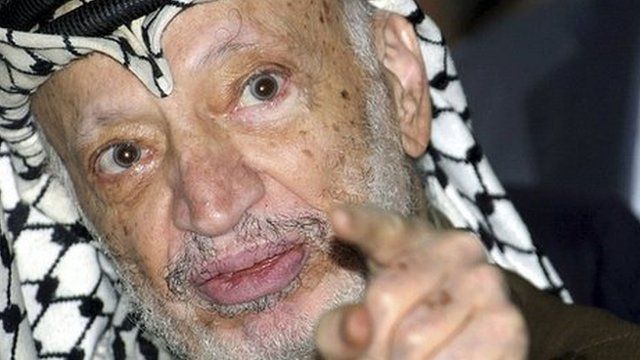 Video
Palestinian investigator: Arafat 'did not die a natural death'
A Palestinian committee set up to investigate the death of former leader Yasser Arafat has concluded that he did not die a natural death.
Speaking at a news conference in Ramallah, Palestinian officials said Israel is the "only suspect" in the death of Mr Arafat in 2004.
The claim follows a forensic report by Swiss scientists which concluded that Mr Arafat's remains contained high levels of radioactive polonium.
Israel has repeatedly denied any involvement in the death.
Yolande Knell reports.
Go to next video: Israel denies Arafat death connection