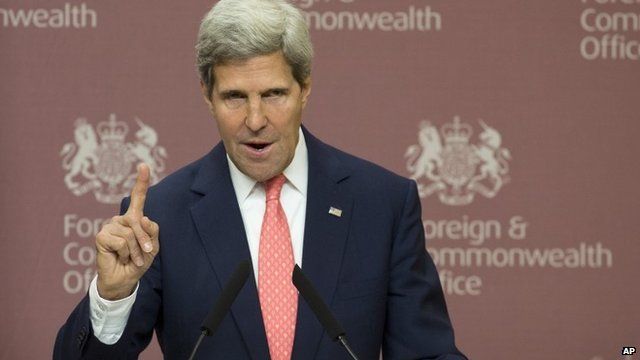 Video
Iran nuclear talks: 'Deal was extremely close'
The US Secretary of State John Kerry has told the BBC world powers came extremely close to reaching agreement with Iran on its nuclear programme over the weekend.
Mr Kerry said it would take time to resolve America's differences with Iran, but pointed out the two sides had talked more in 30 hours last week than in the past 30 years.
Speaking to the Today programme's state department correspondent Kim Ghattas, he said: "Our hope for the long term future is obviously to have a region which is peaceful and stable."
First broadcast on BBC Radio 4's Today programme on Tuesday 12 November 2013.