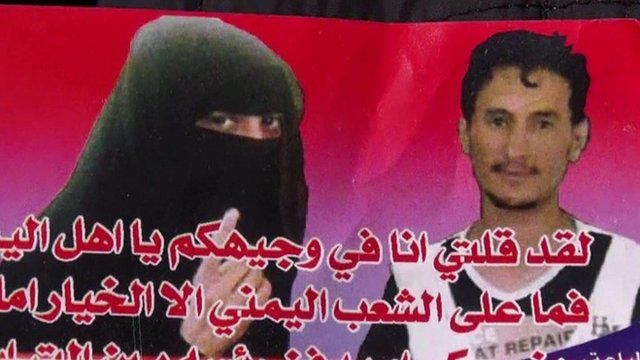 Video
UN helps eloped Saudi 'Juliet' asylum case
A Saudi woman who eloped to Yemen to be with her Yemeni lover has been given UN protection as she seeks asylum.
UNHCR officials in Yemen told the BBC Huda's application was likely to be approved on the grounds that she could face mistreatment, even death, at the hands of her family if returned home. In Yemen, it is being celebrated as a modern-day Romeo and Juliet story.
Huda, who is in her early 20s, crossed the border several weeks ago, followed by her boyfriend, Arafat, who was working in Saudi Arabia. She says they decided to elope after Arafat's marriage proposal was rejected by her family.
Charlotte Whale reports.
Go to next video: Ethiopians protest Saudi treatment