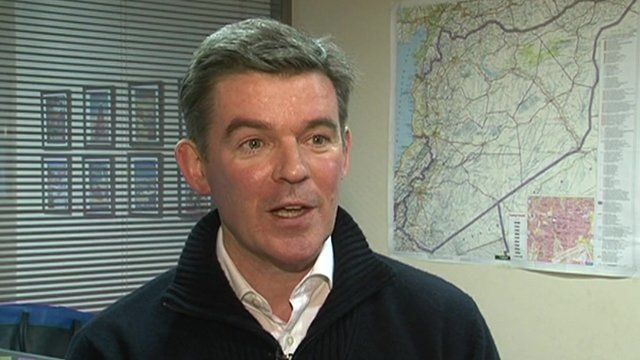 Video
Syria crisis: UK suspends non-lethal aid for rebels
The United Kingdom has joined the US in suspending aid for the opposition in northern Syria, the UK's minister for the Middle East says.
Hugh Robertson told the BBC that the move was in response to action overnight, when Islamist rebels seized bases belonging to the Western-backed Free Syrian Army (FSA).
Humanitarian assistance by the US and UK is not expected to be affected.
Go to next video: Syria fighter: 'We are all al-Qaeda'