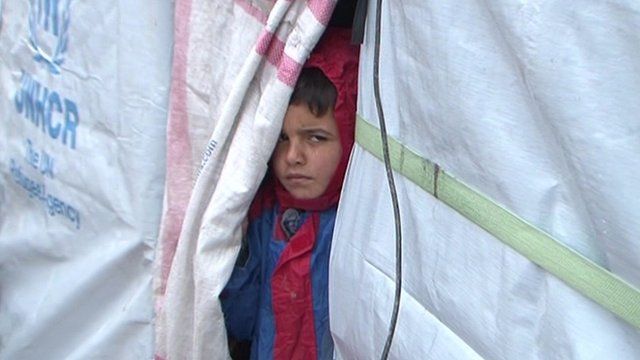 Video
Syria crisis: Inside Lebanon's squatter camps
The UK's response to the Syrian refugee crisis has been pitiful, according to the campaign group Amnesty International.
It says more than two million people have fled the fighting yet Britain is among several countries which have taken in no refugees at all.
The Prime Minister David Cameron has rejected the criticism saying Britain can be proud of its role.
Meanwhile the United Nations says chemical weapons have been used repeatedly in Syria, although their report does not attribute blame.
Jim Muir reports from inside a tented settlement in Lebanon, now home to Syrian refugees.
Go to next video: Harsh conditions for Syria refugees