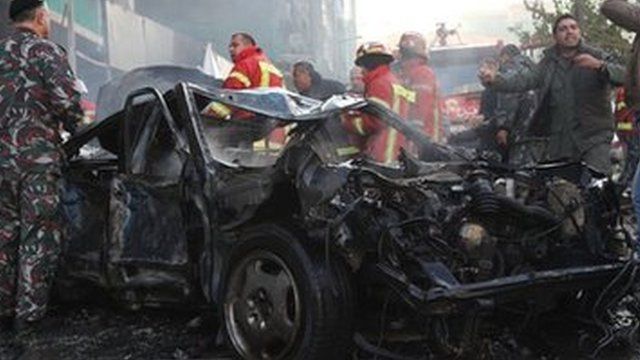 Video
Beirut blast kills Sunni ex-minister Mohamad Chatah
Former Lebanese minister and opposition figure Mohamad Chatah has been killed by a car bomb in central Beirut.
Four others were killed and at least 50 people were hurt in the attack.
Mr Chatah, a Sunni Muslim, was an adviser to ex-PM Saad Hariri. He was also a staunch critic of Syrian President Bashar al-Assad and Lebanon's Shia Hezbollah movement that backs him.
Kim Ghattas reports.
Go to next video: Beirut blast kills ex-minister