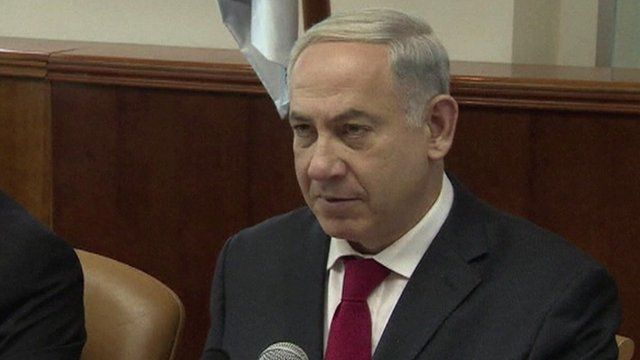 Video
Israeli response to Lebanon fire 'quick and forceful'
Israel has fired shells into Lebanon, after two Katyusha-style rockets landed in northern Israel, in a field west of Kyriat Shmona.
There have been no reports of injuries on either side.
The Israeli Prime Minister Benjamin Netanyahu said that the military had "responded quickly and forcefully to the firing from Lebanon".
Go to next video: Surge in Arab sectarian violence